MBA Entrance Exams 2022 Eligibility, Application Form, Exam Date: MBA Entrance Exams 2022: Many students after completing their graduation degree desire to pursue an MBA degree as a Master of Business Administration is an internationally recognized degree considered to increase the skills essential for careers in business and management. In the present scenario, many top-notch B-Schools like IIMs, FMS, Xavier in India offer specialization in diverse disciplines of business management.
MBA Entrance exams (2022 are becoming very popular these days Top 50 B-Schools in India not only offer excellent education and learning but also catch the attention of recruiters offering best packages in India. These B-Schools either affiliate themselves to common national levels MBA entrance exams like CAT, XAT, IIFT, SNAP, CMAT, ATMA, NMAT by GMAC or their own exams (IBSAT, MICAT).
Exam Level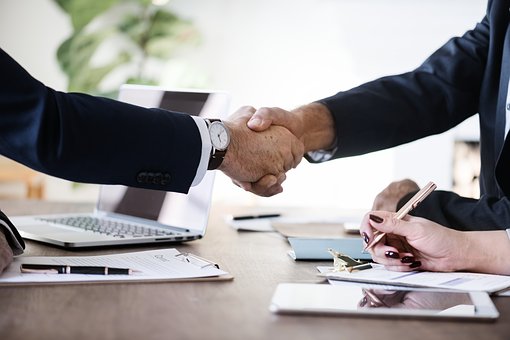 There are additional than 50 MBA entrance exams list 2022 in India. These MBA entrance exams 2022 are organized at 3 different levels.
| | |
| --- | --- |
| MBA entrance exams held at the national level |  CAT, CMAT, MAT |
| MBA entrance exams held at the regional level | MAH-CET, TSICET, KMAT, TANCET |
| MBA entrance exams held at the college level |  XAT, SNAP, IIFT Exam, IRMASAT. |
List of MBA Entrance Exams
student can Go through the most trending entrance exams to get admission in an MBA/PGDM college.
CAT Entrance Exam
CAT Full Form
 Common Admission Test
Authority Board
IIMs
Eligibility
·         Graduation

·         Final year students can also apply.

Exam Pattern
·         Common Admission Test is an online exam.

·         It has 3 sections

·         Duration will be 3 hours

Exam Date
·         Tentatively in the month of November (last week) or December(first week) 2019
Official site
www.iimcat.ac.in
ATMA Entrance Test 2022
ATMA Full Form:
 AIMS TEST FOR MANAGEMENT ADMISSIONS
Authority Board
 AIMS
Eligibility
 Graduation degree
Exam Pattern details
·         Exam duration is 3 hours.

·         It has 6 sections.

·         One Marks will be given for every correct answer

·         0.25 marks will be taken for every mistaken answer.

Exam Date
 Feb, May, June & July 2019.
Exam Fee
 1100+GST
Official site
 www.atmaaims.com
NMAT Entrance Exam
Full Form
NMIMS Management Aptitude Test
Authority Board
Graduate Management Admission Council
Eligibility
Bachelor degree
Exam Pattern details
·         Exam will be online based

·         Duration will be 2 hours.

·         No negative marking for invalid attempts.

Official site:
 www.nmat.org.in
SNAP Entrance Exam 2022
Full Form
 Symbiosis National Aptitude Test
Eligibility
·         Graduation

·         Final year students can apply.

Exam Pattern details
·         Duration will be 2 hours.

·         Exam is divided into a total of four sections

·         Exam will be organized as an objective type.

·         One Marks will be awarded for every right answer

·         0.25 marks will be subtracted for every wrong answer.

Exam Fee
 2065/-
Official site
 www.snaptest.org
XAT Entrance Exam 2022
XAT
 Xavier Aptitude Test
Authority Board
Xavier School Of Management
Eligibility
· Bachelor's degree can apply.

·         Final year students can also apply.

Exam Pattern
·         XAT is also an online exam.

·         Duration will be two hours and twenty minutes.

Exam duration
Exam Date
January 2022
Official site
www.xatonline.net.in
GMAT Entrance Exam 2022
 Full Form
 Graduate Management Aptitude Test
Authority Board
GMAC
Eligibility
·         Degree

·         No age limit

Exam Pattern details
·         There are 4 sections in this exam.

·         Two sections have 30 minutes time

·         For the other 2 sections, it is 75 minutes.

·         Duration will be 3 hours and 30 minutes.

·         Exam Pattern details are diverse from other exams.

·         It is a computer adaptive test.

Official site
 www.gmac.com
CMAT Entrance Exam 2022
CMAT Full Form
Common Management Admission Test
Authority Board
 AICTE
Eligibility
·         Bachelor degree.

·         Final year students can also apply

Exam Pattern:
·         Exam duration is 3 hours.

·         It has 100 MCQ questions divided into 4 sections

·         25 questions will be asked in each section.

·         For every correct answer, 4 marks will be honored

·         One Marks will be subtracted for every wrong answer.

·         No negative marks for unanswered.

Exam Date:
        January 2022
Official site
www.aicte-cmat.in/
IRMA Entrance Exam 2022
IRMA Full Form
 Institute of Rural Management Anand
Authority Board
 Institute of Rural Management Anand
Eligibility
 Graduation is required.
Exam Pattern details
·         Exam will be computer based test

·         Applicants need to answer 40 mcq's

·         Duration will be 80 minutes.

·         No negative marking

·         Each question carries 1 mark.

Exam Fee
·         1400/- for General OBC

·         700/- for SC/ST

Official site
 www.irma.ac.in
MICAT Entrance Exam 2022
MICAT Full Form
 MICA Admission Test
Authority Board
 MICA Ahmedabad
MICAT Eligibility
 Graduation

Exam Pattern:
·         Duration will be 2 hours 45 minutes.

·         Questions can be subjective or objective.

·         No negative marking

Exam Fee
 1875/-
Official site
 www.mica.ac.in
MAT Entrance Exam 2022
MAT Full Form
 Management Aptitude Test
Authority Board
 All India Management Association
Eligibility
 Any Graduate can apply
Exam Pattern details
·         Exam will be organized through both mode offline and online.

·         Duration will be 2 and half hours.

·          ¼ marks will be deducted for every incorrect answer.

Exam Dates
 Feb, May, Sep, Dec-2019.
Exam Fee
 1400
Official site
 www.aima-ind.org
IIFT Entrance Exam 2022
IIFT Full Form
 Indian Institute of Foreign Trade
Authority Board
 Indian Institute of Foreign Trade
IIFT Eligibility
 Any Bachelor Degree holder can apply
Exam Pattern details
·         Exam duration is 2 hours.

·         It has 4 sections

·         ⅓ mark will be subtracted for the incorrect answer.

Exam Fee
 1550/- for General

OBC, 775/- for SC/ST/PH

Official site
 www.iift.edu
End Summary:
student can Bookmark the given page for more updates about MBA entrance exams 202. Student can also check the article which is related to List of Medical Entrance Exams After Class 12th